RESERVATIONS / SERVICES
Information about tickets and services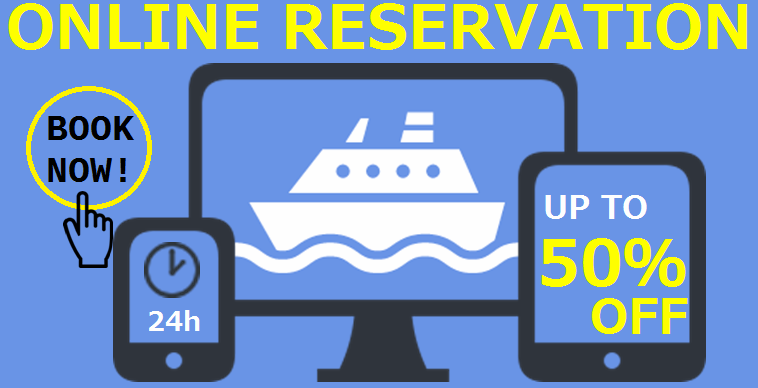 You will be asked following items for a booking.
Depature Date
Destination
One way or Round trip
Type of Cabin
Your name (All the members, The UPPER CASE)
Number of passengers
Nationality (All the members)
Passport number (All the members)
Date of Birth (All the members)
Gender (All the members)
Telephone number or E-mail address
Bookings are accepted on two months before your boarding day.
If you can not call us, please fill in the requred items and fax or email it to us.
We will send you a confirmation on that later by email or facsimile.
Pregnant passengers should notify us when booking.
We are not allowed to admit pregnant passengers who are up to eight months of pregnancy to go on board because we do no have a doctor or nurce on board.
We cannot allow pets to be taken on the ferry.